Ningbo Songmile Packaging Co., Ltd. It has two team-building trips a year, which is the company's corporate culture, which has lasted for 6 years.
This year, due to the COV-19, we were unable to travel abroad, so we arranged Tibet, the most beautiful plateau in China. Tibet is a mysterious, beautiful, and ethnically characteristic autonomous region. It has the plateau snow-capped mountains that we usually can't see, the mysterious properties ,the Buddhist beliefs, and the folk customs……
We departed from Ningbo and arrived in Chengdu.
After a hot pot meal, we flew to Daocheng Yading Airport,the highest civilian airport in the world. Flying side by side with snow-capped mountains all the way is really rare.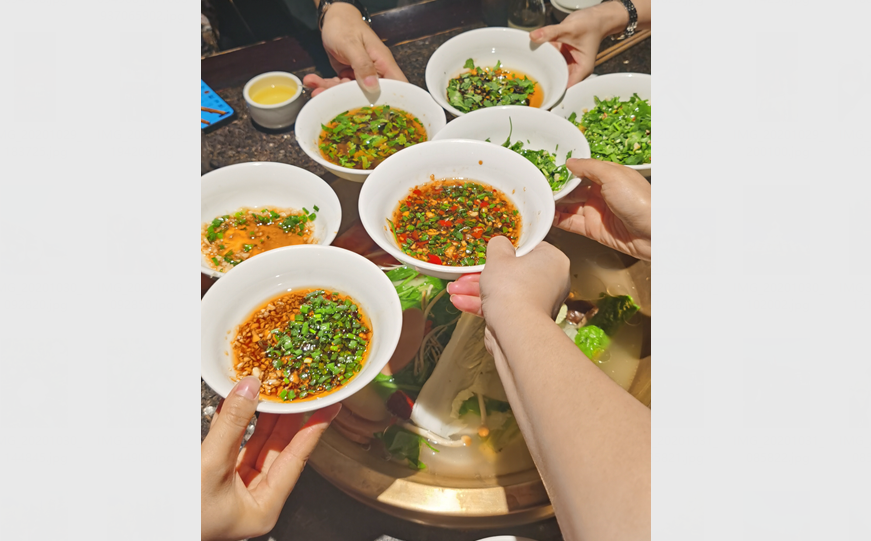 Daocheng Yading, the highest town in Sichuan Province, attracts tourists from all over the world. It has beautiful scenery, but it takes nearly 8 hours of walking to reach the peak, a painful and happy journey. Let us experience its shock together!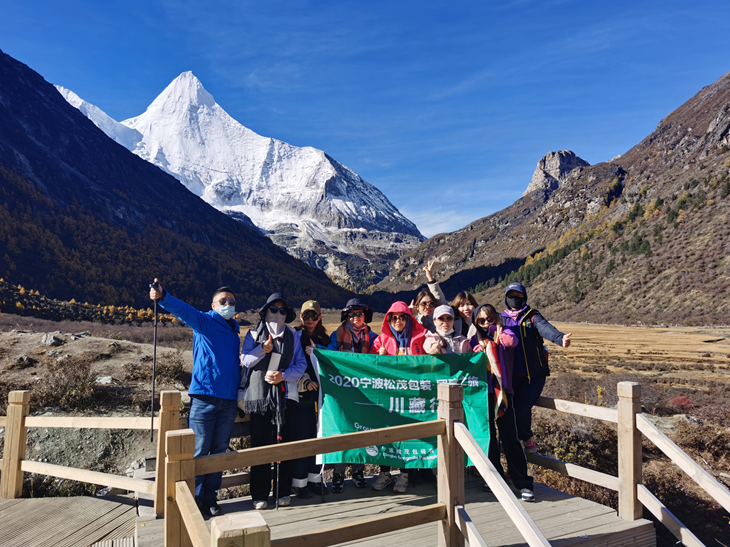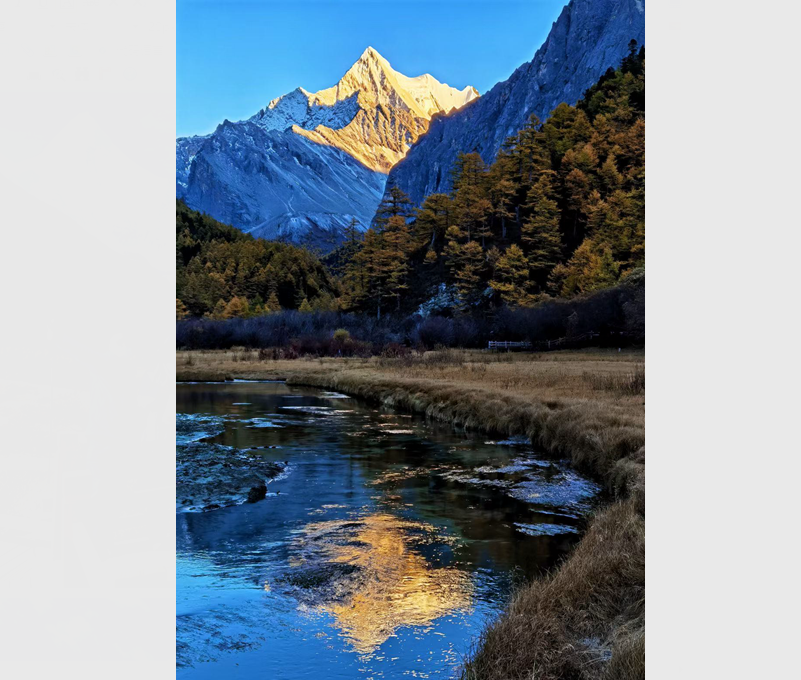 Next is an 8-day off-road vehicle tour, and introduce our itinerary:
Shangri-La-Jinsha River Turn-Feilai Temple-Meili Snow Mountain-Lancang River Grand Canyon-Zuogong-Nujiang Grand Canyon- -Ranwu Lake-Linzhi-Lhasa-Yarlung Zangbo River-Yamdrok Lake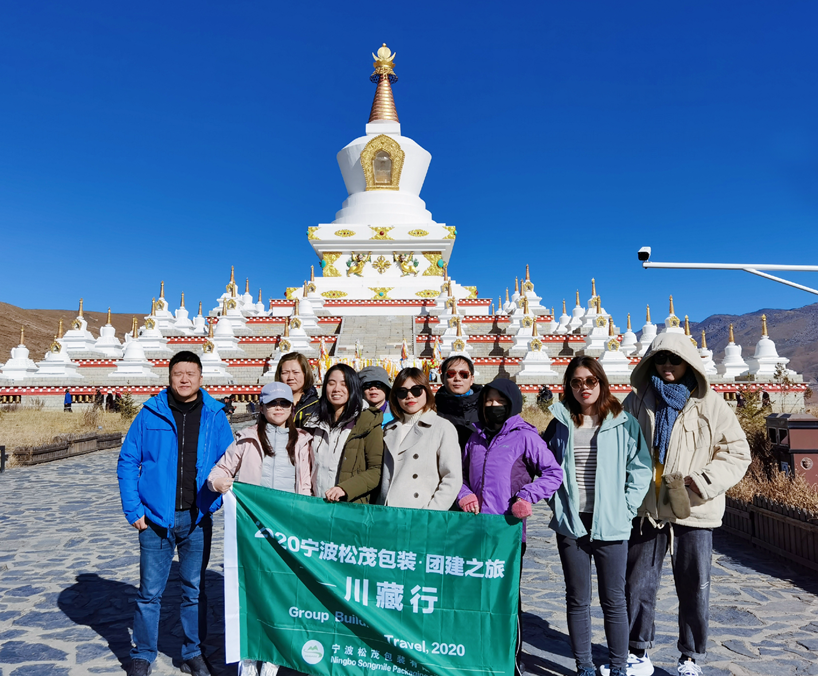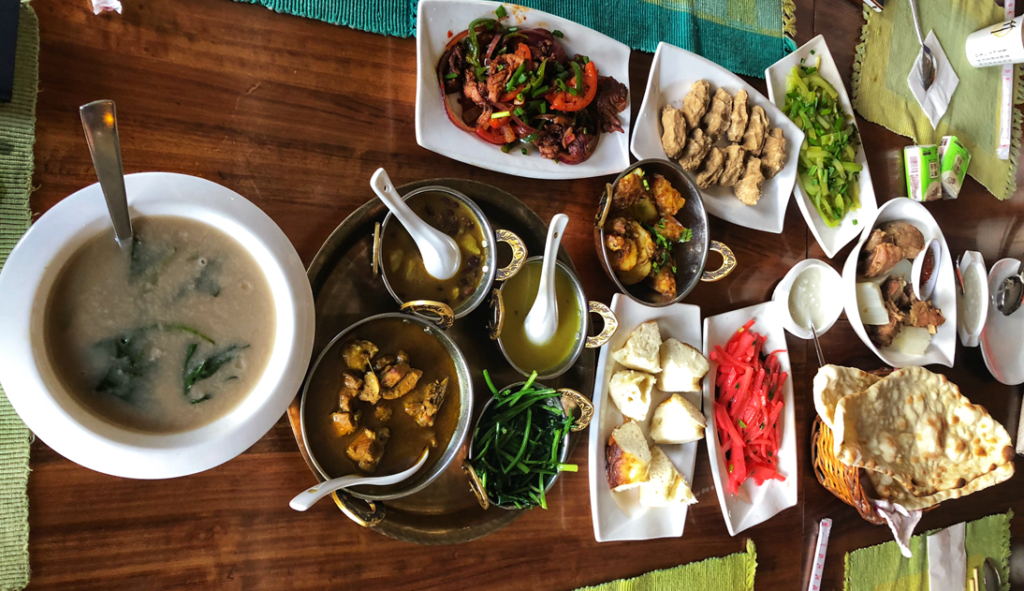 宁波松茂包装有限公司,每年2场的团建旅行,是公司的企业文化,一直延续了6年。
今年由于新冠疫情,我们无法远行国外,就安排了中国最美的高原——西藏。西藏,是一个神秘、美丽、富有民族特色的自治区。它有着我们平时看不到的高原雪山,看不到的神秘物产,看不到的佛教信仰,看不到的民俗风情……
我们从宁波出发,抵达天府成都,一顿火辣的火锅下肚之后,飞行至世界最高海拔的民用机场——稻城亚丁机场。一路飞机与雪山并肩飞行,实属罕见。
稻城亚丁,四川省海拔最高的一个小镇,吸引着来自全球各地的游客。它有着绝美的风景,但必须历经近8个小时的徒步才能到达顶峰,痛并快乐着的行程。让我们一起来领略它的震撼!
接下来是长达8天的越野车之旅,介绍一下我们的行程:香格里拉——金沙江大拐弯——飞来寺——梅里雪山——澜沧江大峡谷——左贡——怒江大峡谷——然乌湖——林芝——拉萨——雅鲁藏布江——羊卓雍措
宁波松茂包装每年都有团建之旅,为的是让员工在工作的同时,也能感受到旅行的快乐。欢迎加入我们~
NINGBO SONGMILE PACKAGING CO., LTD
ADD: NO.148 TONGDA ROAD, HAISHU DISTRICT, NINGBO, CHINA
P C: 315176
TEL: +86 574 87536046/89070847
CEL: +86 15381933749
EMAIL: info@song-mile.com
SKYPE: zhulisong-820626
WhatsApp: +86 15381933749
Facebook: +86 13732170753