Natural elements are used to create glass. Quartz sand is the primary component. Soda reduces the melting point of sand. Lime hardens, shines, and protects glass.
Raw Material
Quartz sand,lime,sodium carbonate,dolomite,feldspar
Meltage
The furnace raises the temperature of the mixture to 1,580° Celsius. The primary raw materials and used glass melt. Natural gas is used to generate the heat required for the glass manufacturing process.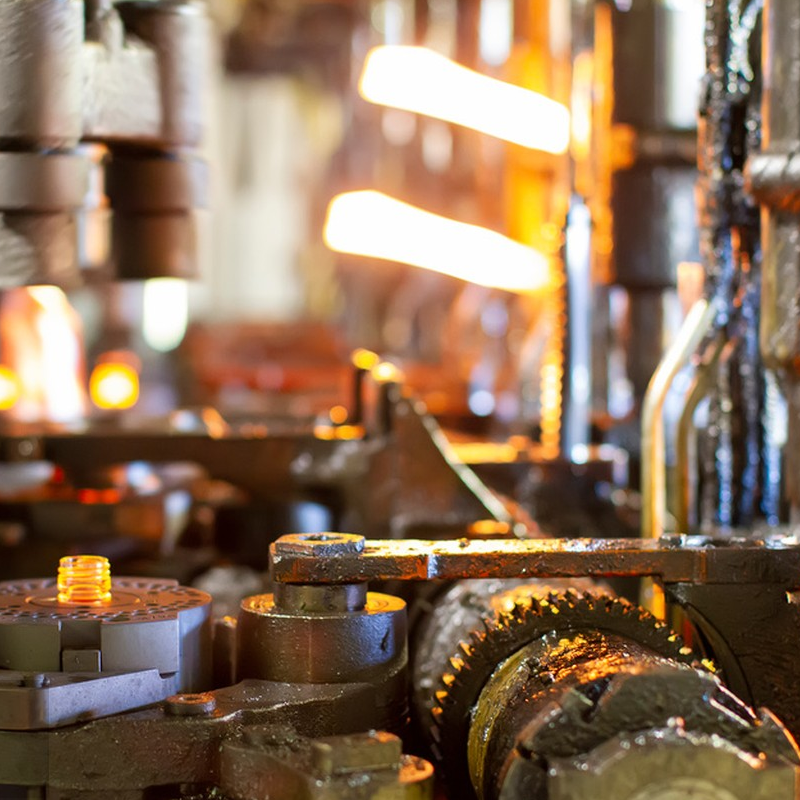 Shape Up
The molten glass is constantly changing. Warm, gleaming glass drops are cut off, directed into a gutter, and fed into a pre-mould. Compressed air gives the glass container its final shape in the final mould.
Cooling
The red-hot glass jars and bottles are gradually cooled in the cooling oven to release any tension in the material. After that, the surface is treated to prevent scratches.
Detection
At the cold end of our glass production, we strictly test product quality
Package Delivery
Glass containers are lined up on pallets and wrapped in film in a fully automated process. They proceed to the finished goods warehouse or directly to dispatch from here.